Slamsister Commissions
Bespoke A3 art prints and A1 canvas paintings where you are the star!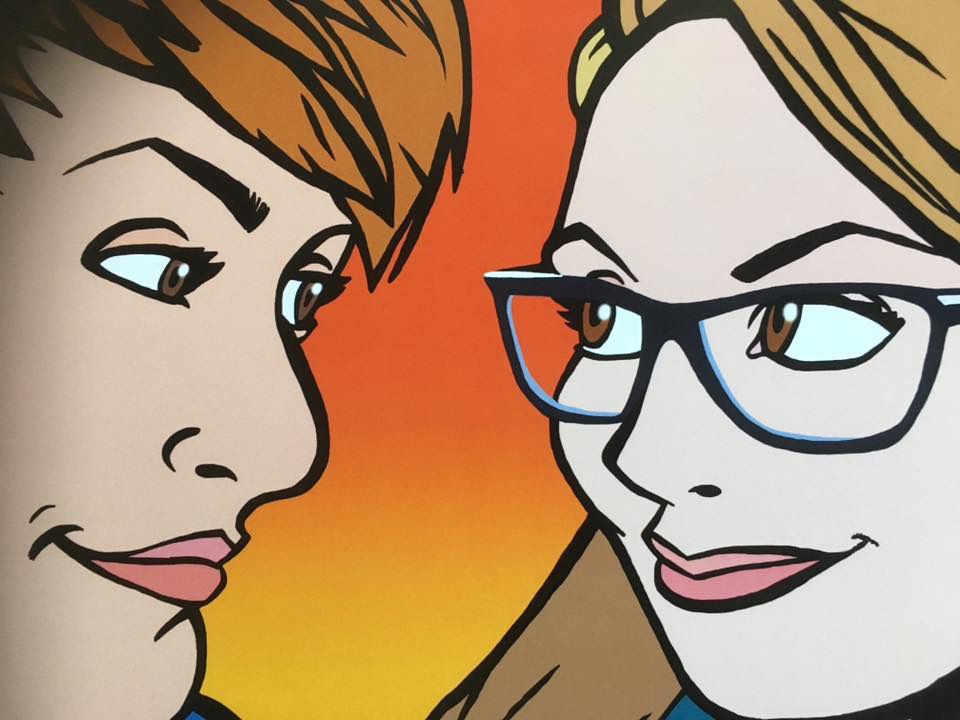 Slamsister Designs introduces for 2018 commissioned art featuring you in the slamsister pop art style!

We have two options available:
A3 Mounted Print and A1 Canvas Arcylic Painting.
Step 1 find a photo of youself and partner/family/friend/pet and email the photo to [email protected] We will then get back to you with step 2 full FAQS on production and payment. Step 3 is the creative process and postage to you!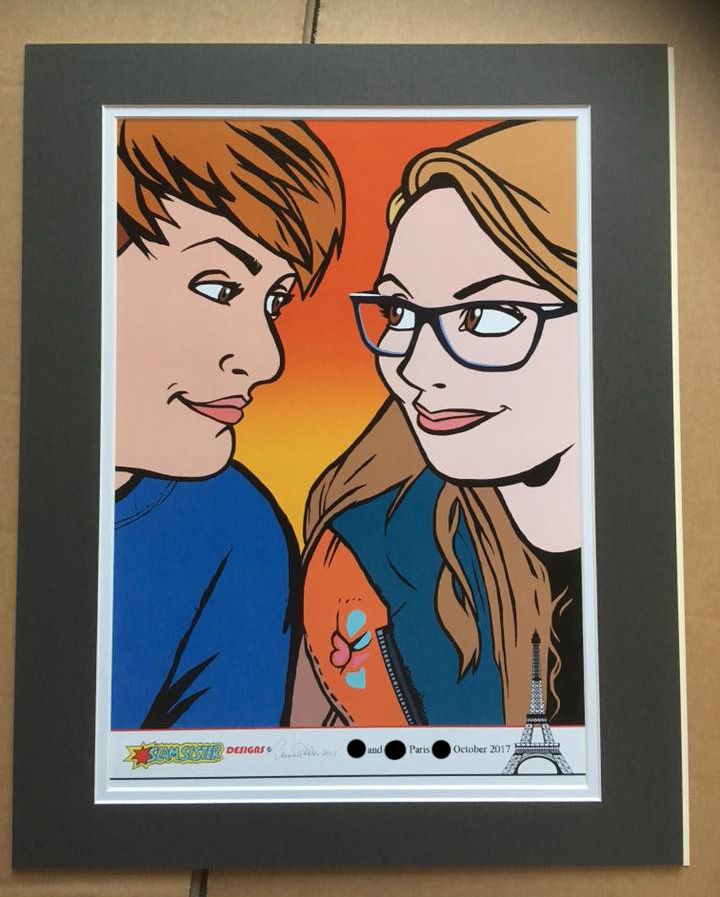 To the right is an example of the A3 mounted print option! the process takes approx 3 weeks.

"Thanks so much, we absolutley love the picture. It is such a likeness of us and is just what I was after. It was such a lovely surprise from seeing the initial sketch and then wondering what the final picece would look like when it arrived. It will take pride of place in our house! I'm so glad I contacted you and the whole process was very simple from contact to getting the piece."

- from a happy Slamsister Commission customer.
A3 Mounted Bespoke Print costs £155 including postage and packaging. Please see our Full FAQS and Terms on the FAQS page!
For approxmate A1 size acrylic canvas paintings the price is £355 including postage and packaging.

Please email any enquiries or possible photos to [email protected]