Slamsister - Heat WAVE!
Posted on
Hi everybody!
Here at Slamsister we've been excited about our new 2016 calendar for a couple of months now. Finally the calendar is ready
and available to buy! The slamsister calendar is fun, sexy, cool and showcases the best of the best slamsister designs. This year we've given images a pop art BOOM! We hope each month when you turn the page you will get a slamsister crackle of excitement.
And no month for me is more exciting than the new design in the calendar for the month of August - HEATWAVE!
From the creation of the calendar, I knew straight away a firewoman was going to be on the cover and imagined pretty much the final image from my initial sketches...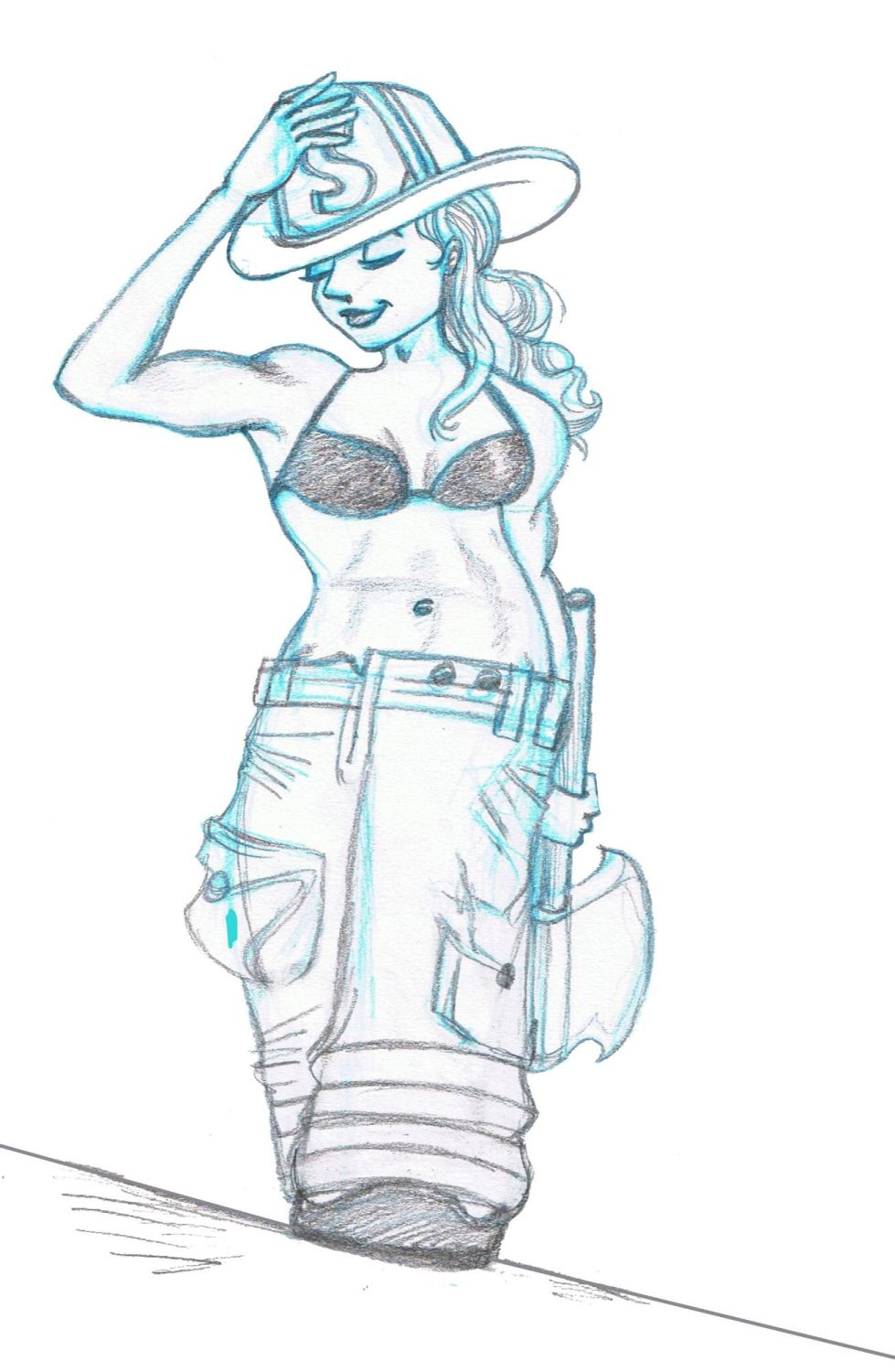 If you have a canny eye you will notice some subtle differences from the finished design, take a look at this sneak peak of the
design in progress...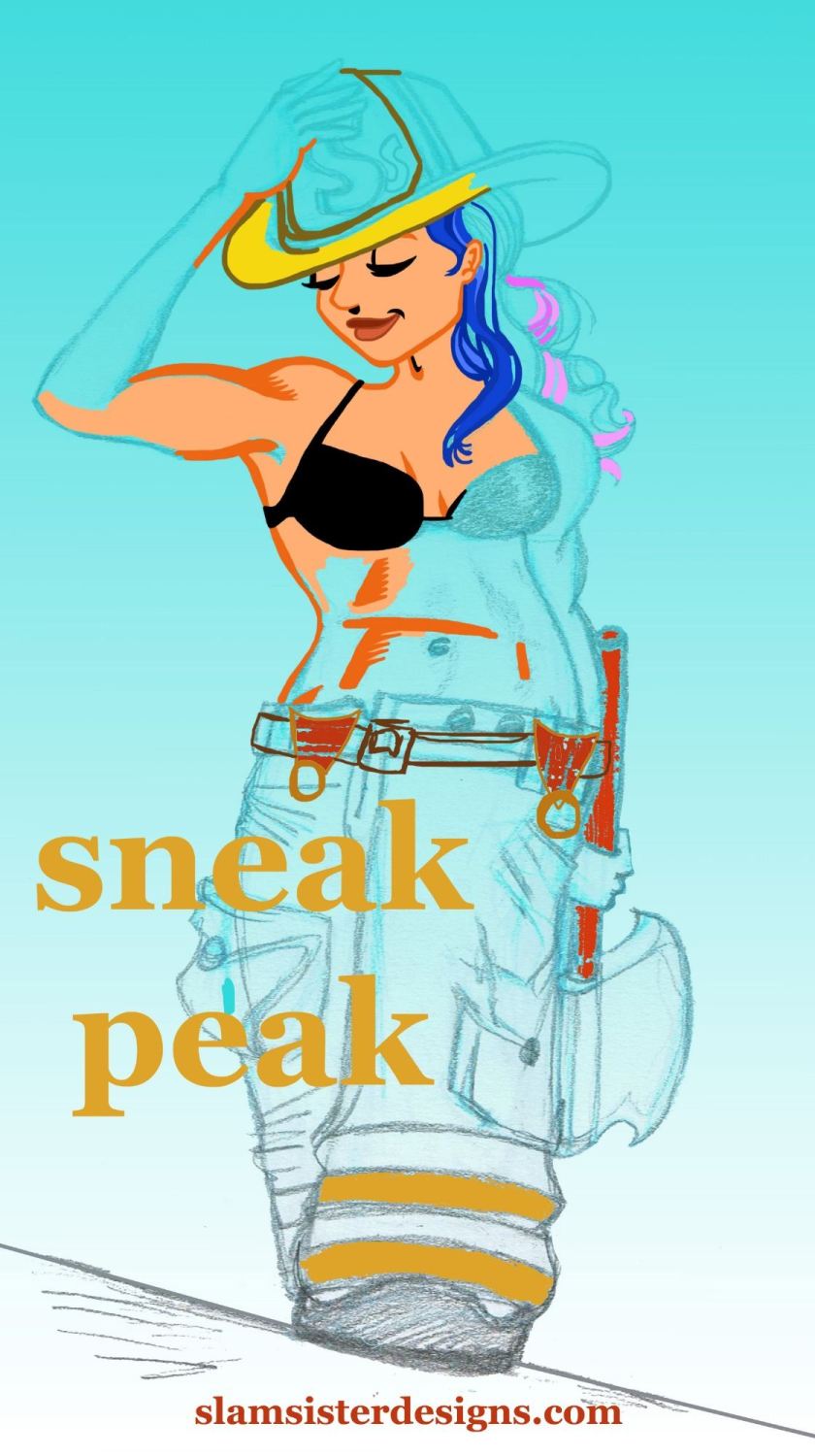 Have you noticed the SS on her helmet yet? Of course it stands for Slamsister and you might just be looking
at Slamsister herself personifed.
So, if you like the design and want to feel some heat this Christmas, pick up the new slamsister calendar now.
Or, why not pick yourself up an exclusive A1 Heat Wave poster - the must have slamsister present for the holidays.
Merry Christmas everyone!
Love Sandy and Emma